Professional Issues
2017 Benefit Plan Limits and Thresholds
Glossary of Health Coverage and Medical Terms
This glossary defines many commonly used terms, but isn't a full list. These glossary terms and definitions are intended to be educational and may be different from the terms and definitions in your plan or health insurance policy. S ome of these terms also might not have exactly the same meaning when used in your policy or plan, and in any such case, the policy or plan governs. (See your Summary of Benefits and Coverage for information on how to get a copy of your policy or plan document.) Open Glossary Here
State Minimum Wage Laws
New York
$10.40 upstate
$11 rest of state
effective 12/17
New Jersey
$8.44
effective 1/17
Connecticut
$10.10
effective 1/17
Massachusetts
$11.00
effective 1/17
Commercial Drivers License Holders Beware
Legislation has been enacted which became effective October 28, 2012 making it a "serious traffic violation" for CDL holders if convicted of using a mobile telephone and/or portable electronic device while operating a commercial motor vehicle. A conviction will mean a mandatory suspension of the commercial drivers license....

Break Time for Nursing Mothers
Many employers are now required to provide employees who are nursing mothers with private space and reasonable break time to express milk. The requirement is part of the larger health reform package signed into law two years ago. Here's how the wage and hour provisions work....

Workplace Bullying
Find out more about the Workplace Bullying Institute. WBI is the first and only U.S. organization dedicated to the eradication of workplace bullying that combines help for individuals, research, books, public education, training for professionals-unions-employers, legislative advocacy, and consulting solutions for organizations.

Job Search Guide for School District Employees
This Job Search guide put out by The New York State Department of Labor, is designed to cover the topics you need for a successful job search. Please know that the process of searching for a job and the tools you use have changed greatly in recent years. Make sure that you get off to a good start by understanding today's labor market and learning effective job search strategies. Read Here

Transportation/DPW


Requirements for School Bus Drivers, Monitors and Attendants
CDL Standards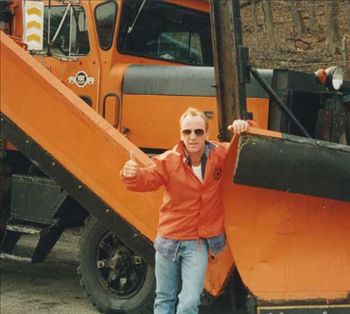 ---
SCHOOL BUS DRIVER ENDORSEMENTS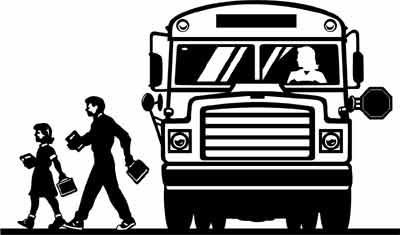 Are there new requirements for obtaining a Commercial Driver's License (CDL) as a
School Bus Driver?
Yes. New requirements entail specific knowledge and skills tests for all school bus drivers who are required to hold a Commercial Driver's Licenses (CDL). There are also changes to
the CDL requirements for all commercial motor vehicle drivers (CMV). The changes to the CDL allows the disqualification of CMV drivers who have been convicted of certain traffic violations, or of committing drug and alcohol-related offenses, while operating a passenger
vehicle
What are the new requirements specifically for bus drivers?
The new law is called a school bus driver endorsement. The following three requirements must be met to qualify for a school bus driver endorsement:
(1) Qualify for (a state-established) passenger vehicle endorsement, Pass the knowledge and skills test for obtaining a passenger vehicle endorsement.
(2) Knowledge Test. (The driver) Must have knowledge covering at least the following three
topics:
(a) Loading and unloading children including the safe operation of stop signal devices, external mirror systems, flashing lights and other warning and passenger safety devices required for school buses by state of federal law or regulations,

(b) Emergency exits and procedures for safely evacuating passengers in an emergency.

(c) State and federal laws and regulations for safely traversing highway rail grade

crossings,
(3) Skills Test. (The driver) Must take a driving skills test in a school bus of the same
vehicle group as the school bus applicant will drive,
If 1 already hold a CDL with a passenger vehicle endorsement, will I have to take a
knowledge test for the school bus driver endorsement?
If your licensing process, or your preservice/inservice training did not include a knowledge test that meets the requirements listed above, then the driver currently holding a CDL will have to
take a test.
If the existing state law meets the requirements for the knowledge test, then the driver currently holding a CDL will not have to take another test.
What about the skills test? Will I also have to take that?
At the discretion of the state, the skills test may be waived for an applicant who:
(1) currently holds a CDL;
(2) has been employed as a driver of the type of vehicle he/she seeks to drive;
(3)
has a good driving record; and (4) meets the conditions of having no serious traffic offenses in
the past two years. This waiver will not be available after September 30, 2006.
What exactly does it mean to have a good driving record and no serious traffic offenses in
the past two years?
The law includes the following criteria:
I) Has not had his/her driver's license or CDL suspended, revoked or canceled or been

disqualified from operating a CMV.

II) Has not been convicted of any of the disqualifying offenses outlined in the law (see

chart on back page) while operating a CMV or of any offense in a non-CMV that would be disqualifying under the law if committed in a CMV.
I drive different types of buses from one day to another. Will I have to have a separate school bus driver endorsement for each of these vehicles?
The law requires a skills test in a school bus of the same vehicle group as the applicant will
drive. There are three vehicle groups:
Heavy Straight Vehicle

(B)

—large buses over 26,000 Ibs. fall into this category;

Small Vehicle (C)—16 or more

passengers, GVW under 26,000 Ibs.
What if my state already meets all of the requirements in its current CDL process?
Some states already meet or exceed the standards of the Federal Motor Carrier Safety
Administration., Those states standards may remain and continue to be in effect. If a state
does not meet the minimum standards set by the FMCSA, the state will have to revise its
standards.
---
Page Last Updated: Mar 15, 2018 (08:14:00)