Enfield School Nurses Association Vote Overwhelmingly to Affiliate with UPSEU
On November 12, 2019, the Enfield School Nurses Association (ESNA) held a secret ballot election to determine whether to affiliate with UPSEU. The Association was seeking professional day to day representation and the expertise of a labor union for purposes of contract negotiations. Prior to the election they relied on outside legal representation for contract negotiations, a dissatisfying experience that inspired them to begin interviewing unions.
The Association interviewed two unions, AFSCME and UPSEU. After discussing UPSEU's unique strengths with UPSEU Representatives, the ESNA membership recognized that UPSEU was the right fit to service the needs of the bargaining unit. They then voted overwhelmingly to affiliate with UPSEU. We welcome them to the UPSEU family and thank them for placing their faith in us!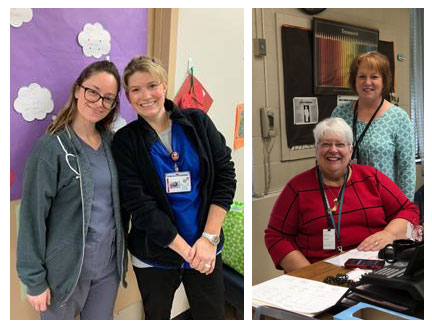 UPSEU Regional Director Matt Geer said "UPSEU is eager to represent such hardworking and dedicated nurses. We have a long road ahead of us, as unfortunately so many of their needs went unaddressed over the years, however UPSEU is dedicated to tackling each and every one of those issues to better the overall membership."
ESNA President Alyssa Lord said "The Enfield School Nurses Association was founded in the early 1990s and is comprised of registered nurses. ESNA cares diligently for the medical and mental health and wellbeing needs of students in the Enfield Public School system. As a small association, we faced many challenges and we were in search of a greater support. After interviewing several unions, we were blown away by what UPSEU could offer us and the professionalism and expertise of Matt Geer, Regional Director. With our new affiliation with UPSEU we have an increased confidence as we return to the negotiation table and look forward to the many possibilities to grow as an association."