UPSEU Members Recognized with Public Safety Communications Team of the Year Award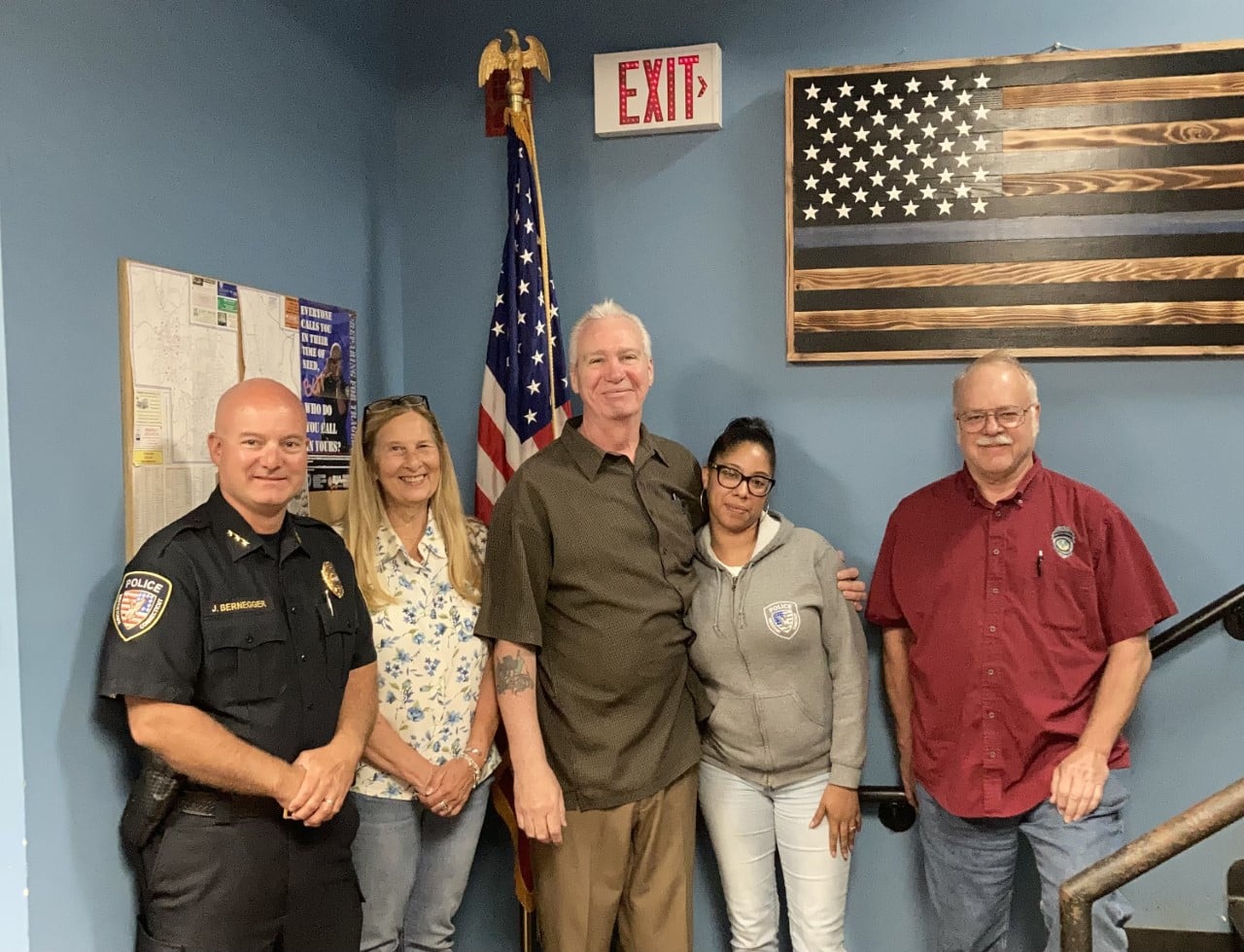 Chief Bernegger, Dispatcher Bessette, Communications Supervisor, Dispatcher Bostick and Dispatcher (APCO Representative) Lafferty.
The Watertown CT Police Department recently shared that on 8/3/21, the Watertown Police Department Administration and Communications Administration notified UPSEU Members Dispatcher Patricia Bessette and Dispatcher Melissa Bostick that they had been selected as the Atlantic Chapter of the Association of Public-Safety Communications Officials (APCO) "Public Safety Communications Team of the Year Award."
Dispatcher Bessette and Bostick commonly work together during the dayshift and as a team have professionally handled numerous chaotic emergency 911 calls. The dispatchers not only answer the 911 call(s) and speak to the complainant, but simultaneously dispatch police, fire and ambulance personal, all while updating those agencies with the pertinent information. A brief ceremony was held at Police Headquarters notifying them of the prestigious recognition and a formal ceremony will be held in Stowe Vermont in October 2021.
The APCO consists of public safety communication personnel in the New England states as well as the States of New York & New Jersey. APCO International presents awards to public safety communications personnel who have demonstrated the highest levels of personal and professional conduct and performance in the line of duty.
The Public Safety Communications Team of the Year Award is designed to honor two or more individuals from the same public-safety communications agency who worked on the same incident, event or project.