UPSEU Member Wins Paraeducator of the Year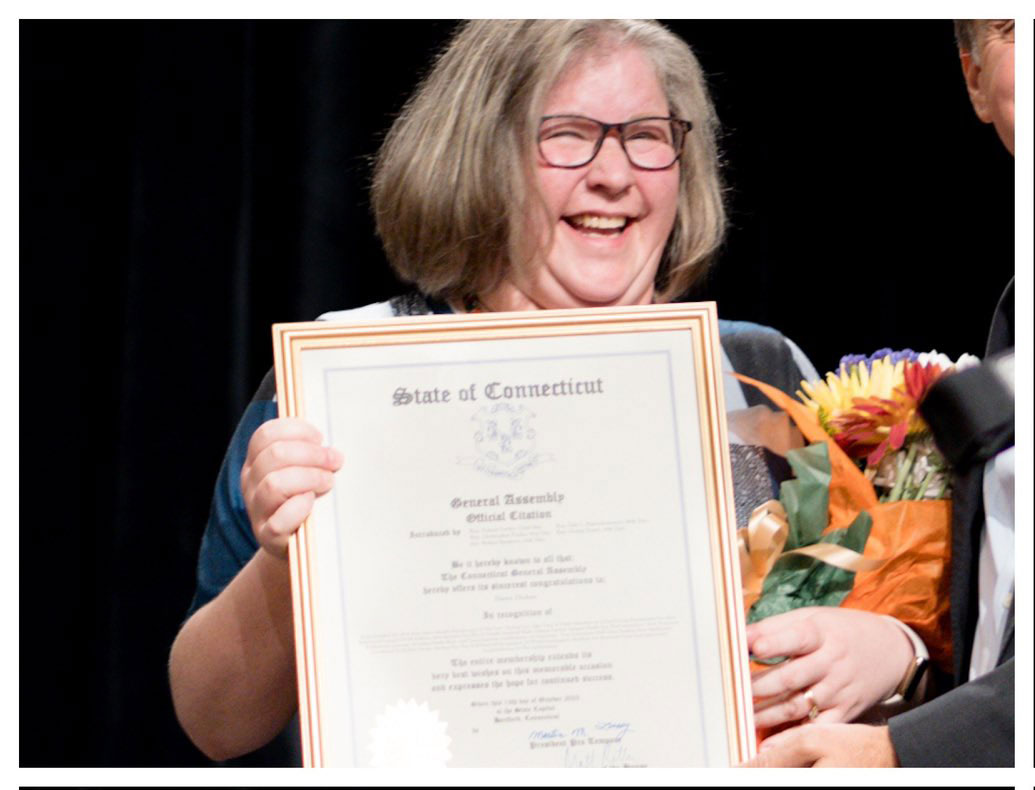 Southington CT BOE Paraeducator and UPSEU Member Dawn Dickau
Connecticut Governor Ned Lamont, along with Lt. Governor Susan Bysiewicz, and Education Commissioner Charlene Russell-Tucker recently announced that Southington Board of Education Paraeducator and UPSEU member Dawn Dickau has been named Connecticut's 2024 "Anne Marie Murphy Paraeducator of the Year." This award was renamed to honor Anne Marie Murphy in March 2013 following her death during the tragedy at Sandy Hook Elementary on December 14, 2012.
Dickau, who works at DePaolo Middle School, was inspired when she saw first-hand how special education benefited her son and her family. She began supporting students on the autism spectrum in 2015 and in November of 2019 she began assisting a student with a visual impairment. To help the student transition to Middle School, Dickau taught herself Braille and initiated a Braille Day in the classroom to educate other students. She continues to assist the student to this day.
"Dawn does an exceptional job of knowing when to step in and provide support for her student and when to challenge him to be self-sufficient. Thanks to all of Dawn's efforts, her student had a flawless transition from elementary to middle school," stated school Principal Chris Palmieri.
UPSEU Regional Director remarked, "the work of paraeducators is an integral part of the educational process and success of students." He concluded, "we are proud to represent Dickau, her tenacious love and drive to make a difference is emblematic of all our paraeducator members. She represents the passion of the profession well."