UPSEU Paves the Way: Twin Paths to Prosperity Forged in Brookfield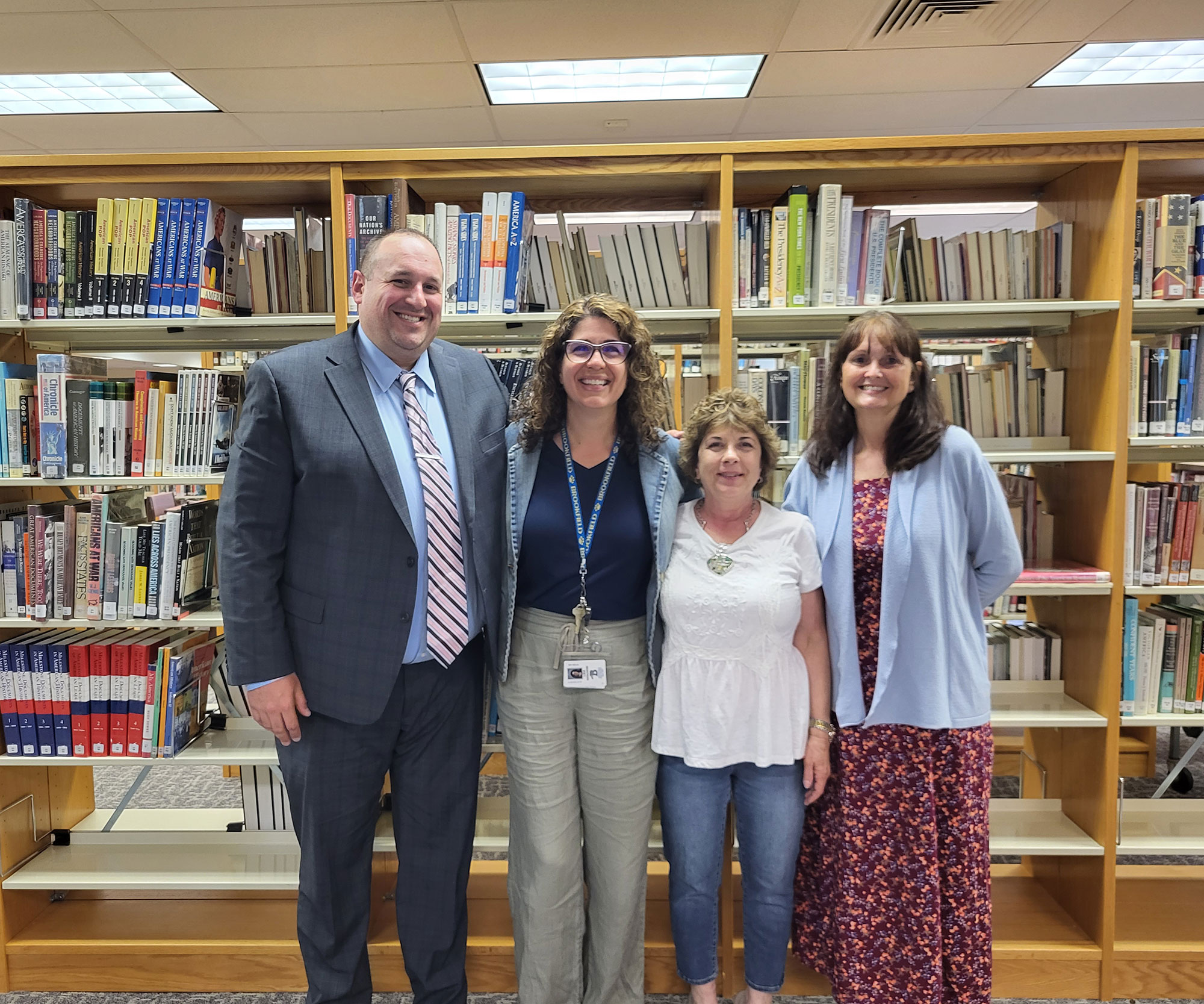 Left to right: Matt Geer, Lisa Genovese, Diane Cerasoli, and Mary Negri. Missing – Sandra Pflomm
Between March and April 2022, after long negotiations filled with frustrating delays, two separate Brookfield Board of Education bargaining units, the Brookfield BOE Nurses and Brookfield BOE Secretaries/Technical Employees, successfully concluded negotiations in mediation. The negotiating committees, led by UPSEU Regional Director and Chief Negotiator Matt Geer, took on the monumental task of reorganizing the broken, unfair wage charts UPSEU inherited from the respective units' prior representation. UPSEU was successful, winning a clear pathway for members in each bargaining unit to reach job rate, as well as above market wage increases each contract year. Additionally, both bargaining units were able to achieve substantial improvements to their respective contracts.
For decades both bargaining units had deeply unfair minimum and maximum hiring rate systems, where new employees could earn more than existing employees, and with no clear pathway to reach top rate. To fix this, UPSEU was able to negotiate a new step system, resulting in substantial increases for many members with seniority, and a path for all members to reach top rate. In future years there will be no need to negotiate step increases since step placement is based on years of service.
Additionally, UPSEU achieved pay for work performed in a higher classification, increased the duration of recall rights, improved overtime language, introduced brand new bereavement and maternity leave provisions, callback pay, the right to use sick leave for an ill family member, increased compensation for nurses on overnight trips, among other contract victories. UPSEU successfully limited the increase in employee health insurance cost share percentage over the life of both contracts to a level far below the current average in the State of Connecticut.
Brookfield BOE Nurse Unit President Beth O'Connor said, "the Brookfield Nurses are pleased that this contract represents an important step forward in compensation fairness. We are looking forward to further progress in future negotiations. Matt Geer and Masjo Ward's guidance and representation during negotiations was a key factor in our progress towards equitable compensation." Brookfield BOE Secretaries/Technical Employees President Diane Cerasoli said, "since UPSEU has been representing the Brookfield Secretaries and Technical Employees, Matt Geer has led our members in a positive direction. During COVID he was able to secure us a favorable one-year contract. In this most recent negotiation, he successfully guided us through mediation for a three-year contract, obtaining positive changes such as bereavement leave, maternity leave, implementation of a new wage structure, to name a few. As President of our bargaining unit, I am proud of this contract, as are the other members."
Mr. Geer stated, "UPSEU would not stand for the Board of Education's delay tactics, and we would not stand for our members being disrespected. We were diligent in our efforts to move negotiations along and to reach a tentative agreement that our members would proudly support. I would like to thank the members of both negotiating committees, led by Brookfield BOE Nurse Unit President Beth O'Connor and Brookfield BOE Secretary/Technical Employee Unit President Diane Cerasoli, for their incredible patience throughout this process. They were always prepared to advocate on behalf of their respective memberships and were never afraid to fight. While we are proud of the wins we achieved, including new wage grids and bereavement clauses, the work of UPSEU is never done."