Brookfield Paraeducators Vote UNANIMOUSLY to Leave CSEA/SEIU and Join UPSEU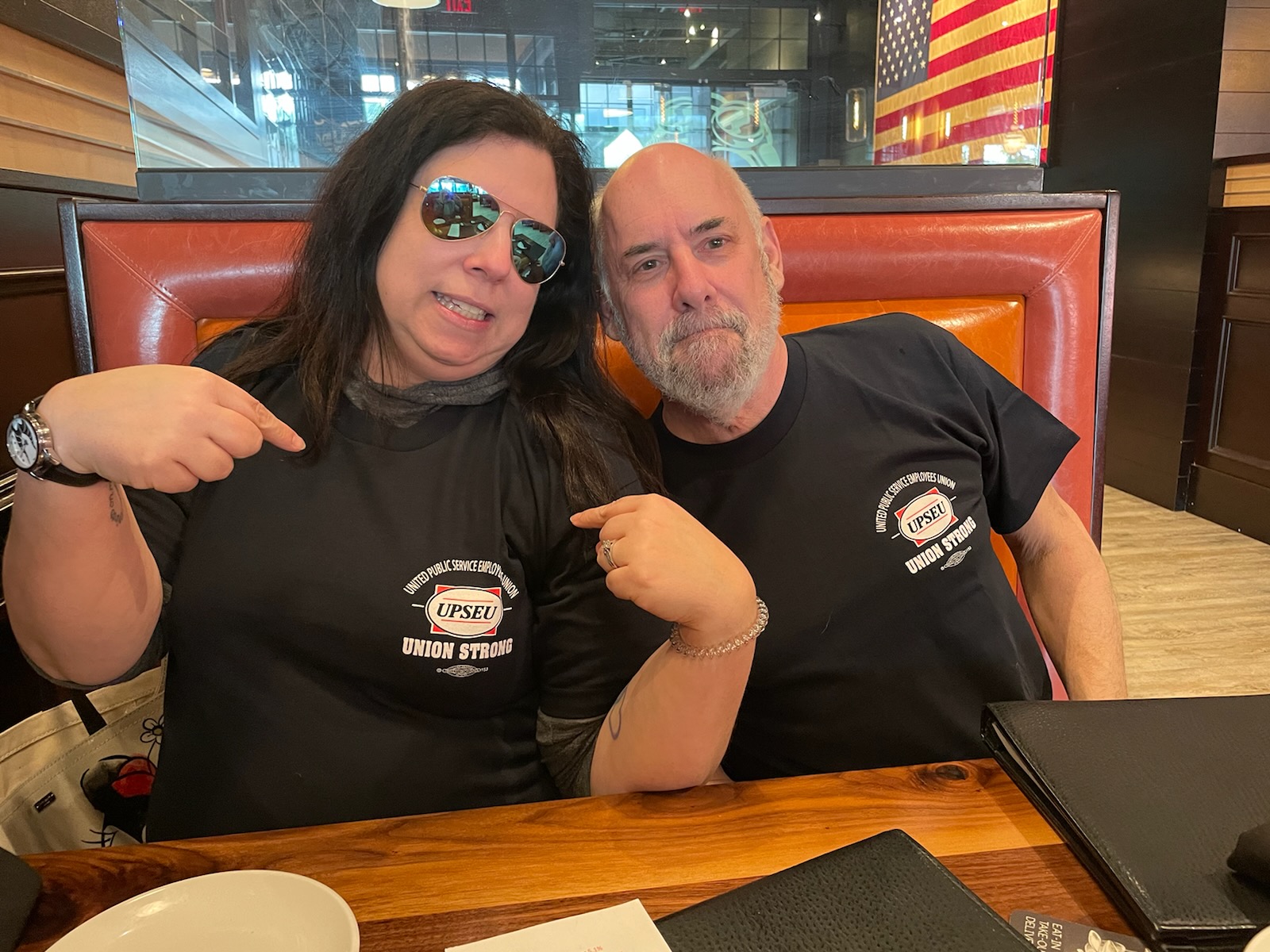 Left to right: Ilene Kramer and Tim Riddle
On May 18, 2021, as a result of a secret ballot election conducted by the Connecticut State Board of Labor Relations (CSBLR), the Brookfield Paraeducators unanimously voted to leave CSEA/SEIU and join UPSEU.
UPSEU Labor Representative Colleen Ezzo stated, "The membership grew frustrated with the lack of representation provided by CSEA/SEIU - not only in dealing with day-to-day issues, but also CSEA's failure to begin contract negotiations on their contract that had expired in June of 2021." Following months of little to no communication with their Union Representative, the unit looks forward to the exceptional, knowledgeable representation of UPSEU, and hitting the ground running on unit elections and negotiating a successor agreement.
Brookfield Paraeducator President Tim Riddle stated "I am the past President of the CSEA Paraeducator Council, CSEA Executive Board and Chapter President of the Brookfield Paraeducator Association. After a long relationship with CSEA, our members unanimously voted in favor of changing our union affiliation to UPSEU. Our leadership met with UPSEU Labor Relations Representative Colleen Ezzo several times and came away impressed, and excited about our future partnership with UPSEU. We are happy to join UPSEU where the members matter and actually come first!" This sentiment was echoed by Ilene Kramer, former interim President/Committee Member who expressed, "I am so excited to be a part of a union that cares about its members!"
The Brookfield BOE Paraeducators join the growing list of bargaining units to join UPSEU, including the Brookfield BOE Nurses and Brookfield BOE Secretaries who recently joined UPSEU two years ago in 2020.