City of Shelton Supervisors Vote Overwhelmingly to Leave UE/CILU to Join UPSEU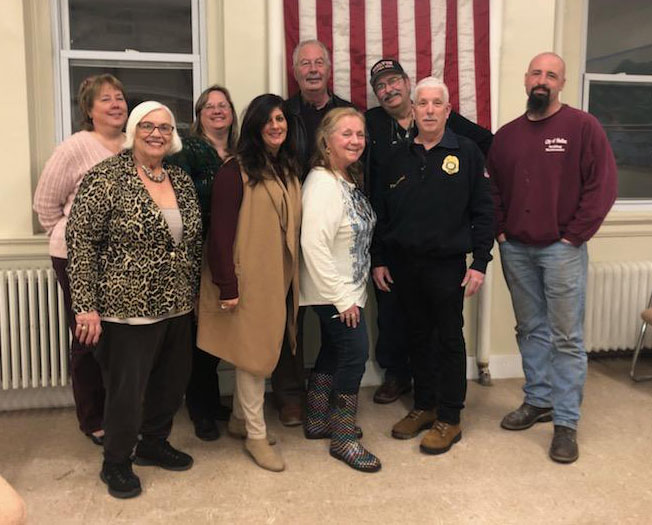 Front Row left to right – Margaret Domorod, Silvia Roodriguez, Doreen Laucella (Treasurer) and James Tortora (President). Back Row left to right – Lisa Theroux, Lynn Piscitelli, William Gaffney III, Joseph Ballaro and Christopher Potucek (VP).
In a secret ballot election conducted by the Connecticut State Board of Labor Relations, the City of Shelton Supervisors recently voted overwhelmingly to leave UE/CILU and to join UPSEU.
The bargaining unit simply lost confidence and faith with the representation they were receiving from UE/CILU. Recently, there were countless times the unit leadership asked specific questions of UE/CILU, and they were provided inaccurate legal advice with regards to day to day representation and negotiations issues. Matt Geer, Regional Director of UPSEU, noted that "the City of Shelton Supervisors were seeking an honest, professional, and knowledgeable labor union to represent them in all aspect of their jobs. They were immediately drawn to UPSEU." With the election concluded, UPSEU will finally be able to provide these employees with the representation that they rightfully deserve!
UPSEU welcomes the City of Shelton Supervisors.