UPSEU's Town of Islip Park Rangers Anthony LaGrasta and John Rivera save a life.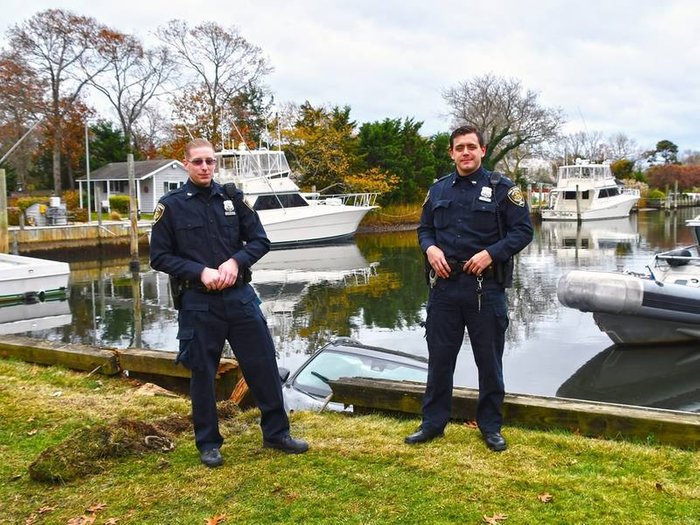 photos courtesy patch.com
Law Enforcement Officers put their own lives on the line each and every day to protect and save ours. Thank you to Anthony and John for your heroic efforts.
Park Rangers Hailed as Heroes
November 15th, 2018 –By Priscila Korb, Patch Staff (https://patch.com/new-york/islip/park-rangers-praised-saving-man-frigid-waters)
Two Town of Islip Park Rangers were praised today for their heroic efforts, after pulling a man from his partially submerged vehicle in an Islip canal Thursday morning.
Park Rangers Anthony LaGrasta and John Rivera were patrolling the community and about to end their overnight shift, when they heard the call come over the radio at about 6:30 a.m.
The rangers quickly responded to the scene, pulled a rope from their trunk and leapt into action.
Both entered the frigid canal waters and pulled the driver to safety.
The driver, who was yelling for help when the rangers arrived, lost consciousness in the water, according to LaGrasta and Rivera, but soon after became responsive.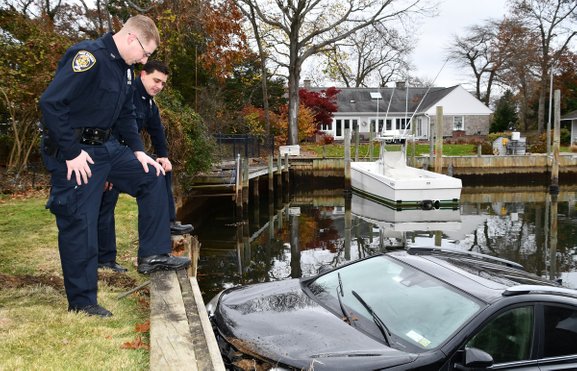 "It was a selfless act, to jump into the cold water. There is no question, that the victim would have died, had it not been for our trained, quick-thinking park rangers, who happened to be patrolling in the community, heard the call come over the radio, and were in the right place at the right time," Islip Supervisor Angie Carpenter said. "We are incredibly proud of them, and grateful they were not hurt."
The two park rangers and the driver were transported to an area hospital, where they were treated for hypothermia. The park rangers were released, however the driver remains hospitalized.
The automobile was removed from the canal and the cause is under investigation.