News You Can Use
New York
UPSEU New York News..... UPSEU New York News..... UPSEU New York News..... UPSEU New York News...
New Multi Year Pact for Sand Lake Highway
The Town of Sand Lake and UPSEU have agreed to a multi-year contract. The contract includes a wage reopener for years 2014 through 2016 only. The members' longevity was increased at each level and the contract includes raises for promotions to various positions. Language regarding health insurance was changed so that all members' premiums are fully paid by the Town. Also included was an increase in the buyout for insurance and a clothing allowance increase. This was accomplished with the assistance of members Bill Rohl and Bruce Wicks, along with Labor Relations Representative Jack Rogers.
---
City of Troy Administrative Unit Achieves New Contract

UPSEU and the City of Troy Administrative Unit have reached a contract after a three year battle which resulted in a retroactive contract to January 1, 2010. The contract expires December 31, 2014. The contract consisted of retroactive payment for members and a reopener for 2013 and 2014 for wages only. This was a first contract for this group of administrators. In addition to the salary increases, members received longevity, health insurance and holidays, as well as vacation, sick leave and personal days.

The members of the negotiating team consisted of Neil Bonesteel, Joe Mazzariello, George Rogers and Chris Wheland. Labor Relations Representative Jack Rogers and Executive Vice President/Regional Director Gary Hickey negotiated this collective bargaining agreement.
---
Connecticut
In Memory of Newtown
In light of the recent tragedy in Newtown, many of the insurance companies and vendors we partner with have opened their programs to any employee or family member affected. Two of the major vendors in CT are providing free telephonic counseling. Please share the contact information below with any or all who may be affected.
| | |
| --- | --- |
| Crisis support is available to any member of the community through Anthem's Employee Assistance Program (EAP) at 1-877-208-8240 or by visiting www.anthemeap.com and using the login name "Newton. | Cigna Behavioral Health EAP is offering telephonic consultation with licensed clinicians for any resident of Newton, CT and surrounding communities in Fairfield County. For those individuals who could benefit from talking with a licensed clinician regarding the stress of this disaster, please call 1-866-912-1687, 24 hours a day, 7 days a week. |
---
UPSEU Wind Double Header Connecticut Election
UPSEU is pleased to announce that on February 6, 2013 in two separate Connecticut State Board of Labor Relations secret balot elections, the Wolcott Town Hall/ Dispatcher Employees and the Windsor BOE Paraprofessionals voted to join UPSEU.
The Wolcott Town Hall/ Dispatcher Employees were previously represented by AFSCME and decided that they needed better representation.
The Windsor BOE Paraprofessionals were previously represented by NAGE and many paraprofessionals felt as though they did not have a voice with NAGE as their union. The paraprofessionals stood together in unity and and voted for change by voting UPSEU. UPSEU secured 98% of the votes in this election!
We welcome the Wolcott Town Hall/ Dispatcher Employees and Windsor BOE Paraprofessions to the UPSEU family!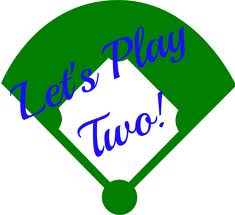 ---

Click Here for Discount Theater Tickets
at The Bushnell

---
New Jersey
UPSEU Campaign Succeed in Saving Mahwah Jobs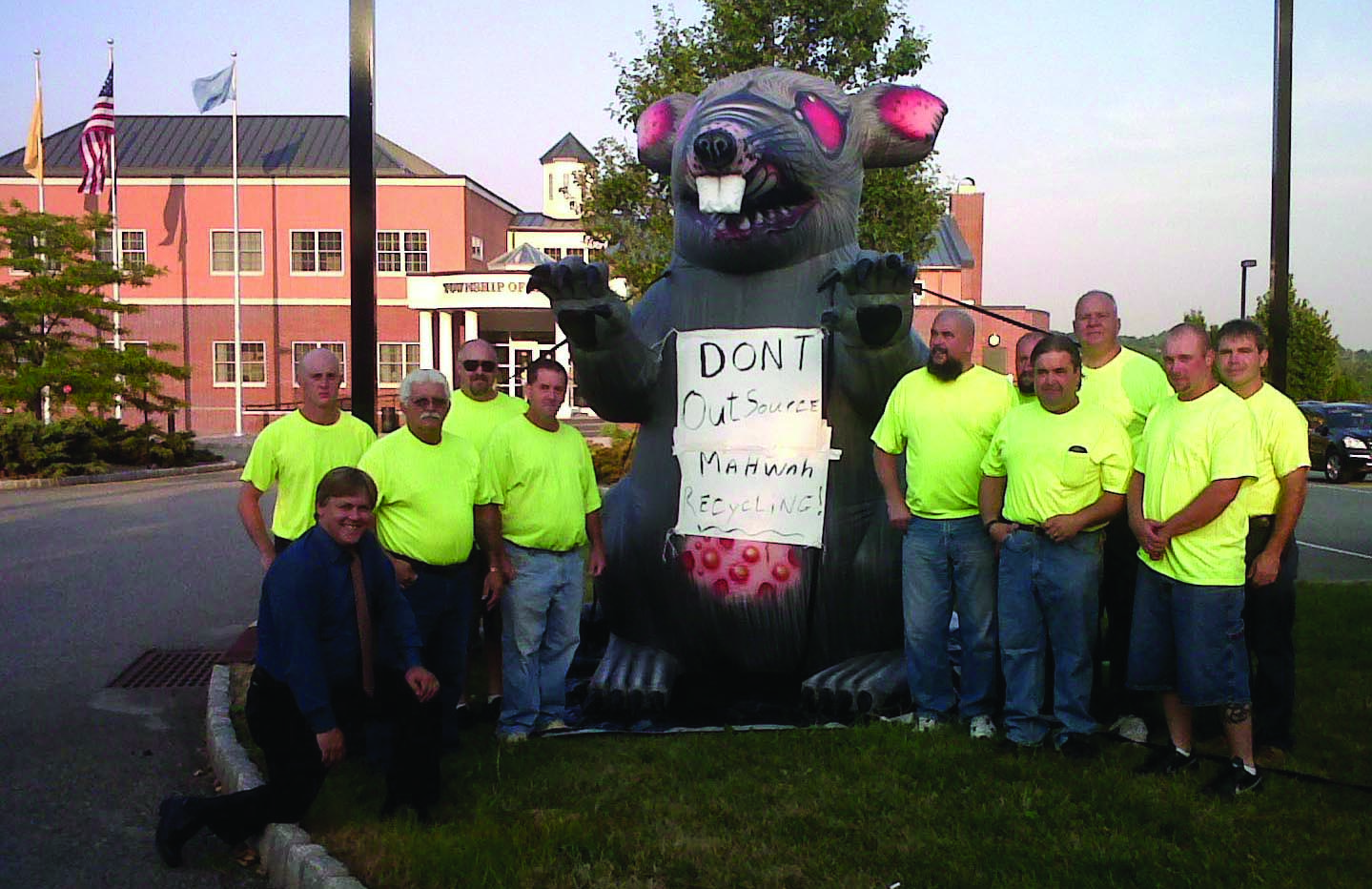 UPSEU's informational campaign against privatizing the Mahwah Recycling came to an end when the Council voted 5 to 2 to keep the recycling program in-house. The future of the township's Recycling Department had been in question following a meeting in which Mayor Bill Laforet proposed privatizing the department. More than 130 residents, including a large group of Department of Public Works employees wearing neon shirts gathered at town hall to hear the Council's opinions on privatization.
Under the leadership of Tony Simonelli, Joe Ulrich, Marc Bracciodieta and Labor Relations Representative Mark McCart, UPSEU mambers of the Mahwah Blue Collar unit organized and motivated the public, political allies, friends and family to stand against the privatization plan that would disrupt seven employees and leave four of thme collecting unemployment. UPSEU members were even joined by the Union Rat (pictured above). Using ad space, phone calls and informational leaflets, UPSEU successfully engaged the public in the conversation.
"The guys deserve all the credit. They were willing to go to bat for their co-workers, and they were also willing to put in extra time to distribute leaflets at shopping malls. Even though there were disagreements, UPSEU members stuck together and showed the administration they were one united team. I was proud to stand with them," said UPSEU's Mark McCart.
With the atate imposed 2% cap on increases in a contract year, our work isn't done, but this was certainly a step in the right direction and a relief for those four employees whose jobs were saved.
---

Click HERE for 2011 Pension and Health Benefit Reforms
(Please Note: This may take a few minutes to load)
---
UPSEU Newsletter
The Advocate is published twice yearly.
*Please Note*: You must have Adobe Acrobat Reader installed to view the pdf files.


(Click the image to download Acrobat Reader.)
The Advocate Fall 2012 Edition
---
PAST ISSUES
Shop Talk
Welcome to SHOP TALK!
UPSEU Shop Steward's Newsletter that highlights relevant labor issues.
*Please Note*: You must have Adobe Acrobat Reader installed to view the pdf files.


(Click the image to download Acrobat Reader.)
Page Last Updated: Apr 10, 2013 (06:06:00)