Health
Your College Kid's Health Insurance
You Could Be Paying Too Much for your College Kids Health Insurance By Elisabeth Leamy July 5, The Washington Post If you have a kid in college, you may be double-paying for their health care coverage. Most four-year universities offer a student health Insurance Plan, and many automatically enroll students in the plan. When he was attorney general of New York, Andrew M.

College Admissions Glossary and Resources
College Admissions Glossary
Spend a few hours perusing college guides or meandering through a college fair, and you'll discover that the admission process comes with its own language – and plenty of acronyms to boot. What's the FAGSA? Who needs a CSS profile? And is your kid applying to school EA or ED or neither? It's enough to confuse even the most acronym-savvy parent. So here is a simple guide to better equip your student through the search.
If your student falls in love with a school, applying early gives him a chance to find out early (often in January) if he's been admitted. If he applies under a school's Early Action plan, his admission is not binding – meaning he doesn't have to enroll.
Early Decision (ED)
Unlike EA plans, if a student applies to a school under the ED plan, her admission is binding, so a student should only apply to one Early decision school. Often, but not always, a student has a slightly better chance of gaining admission under an early-admission plan. Colleges want to admit students who are likely to enroll, and applying early indicates genuine interest.
(A word to the wise: Keep in mind that you'll have to wait until the spring to get a financial aid package. Be sure you can foot the bill, or have an idea of how much aid you'll get, before you encourage your student to apply under an early admission plan. Some schools that offer EA or ED will provide financial aid estimates.)
Wait List
Your student isn't in, but he isn't out either. If not enough accepted students enroll, the admissions office turns to its wait list to fill the freshman class. Students are often ranked on the wait list, and it's okay for a student to call and ask where she ranks.
Deferred Acceptance
When a student applies under an EA or ED plan, sometimes admissions staffers just can't make up their collective mind, so they defer their decision until the general admissions cycle. Often, the admissions office wants a bit more info on the applicant, like first-quarter grades, so don't let your kid's senioritis get the best of her, at least for the first semester.
Common and Universal College Applications
These clever little inventions allow a student to apply to more than one school with the same applications.
The Common App is accepted at nearly 400 schools – a godsend if you're having trouble persuading your senior to sit down and get an application done. For the details, visit www.commonapp.org
The Universal College App is a similar beast, accepted at more than 80 schools; check it out at www.universalcollegeapp.com. (Bear in mind that some schools require supplements to these applications, so have your student double-check with admissions officers at her schools of choice.)
College Scholarship Service (CSS) Profile
Many schools also ask families to complete this document in order to receive nonfederal aid, such as grants, loans, and scholarships from the college. The CSS Profile is more in-depth that the Free Application for Federal Student Aid (FAFSA), and you can expect to reveal such things as the value of your home and medical expenses not covered by insurance. Visit the College Prep Talk archives at newsday.com/collegepreptalk for more info on FAFSA.
Expected Family Contribution (EFC)
The Department of Education will review your FAFSA and send you a Student Aid Report (SAR), which reveals your EFC, or what your family will be expected to pay for your child's education. Complete your FAFSA online and get your SAR in a few as five days: fill out a paper application, and you'll have to wait as long as four weeks for results.
Need blind
The admissions office does not consider students' financial need when reviewing applications. Except for a few Ivy League schools and selective private liberal arts colleges many schools cannot afford to be completely need-blind, after all, they only have so much money to give.
College Resource Books
Whether you're just shopping for schools or ready to make a final decision, these tried and true college guidebooks are top notch sources for basic info.
Fiske Guide to Colleges 2011 (Sourcebooks, Inc)
Though it's impossible to compare every aspect of one school with another, this guidebook makes an excellent effort to give students good, relative info for school to school comparisons.
Four Year Colleges (Peterson's)
If your student is at the front end of his college search, buy him a copy of this book, which provides info on about 2,500 four year schools in the US and Canada. A tip: The longer write-ups are done by admissions professionals whose schools pay to be included.
The Insider's Guide to the Colleges 2011 (St. Martin's Griffin)
Now in its 37th edition, this guidebook is researched and written by students at more than 300 schools. It's an excellent way to get the real scoop on what life' like on campus, particularly after your kid has narrowed down her choices.
Social Security
SOCIAL SECURITY INFORMATION
Important Notice
Since April 2011 Social Security no longer mails annual statements. You will need to rely on the on-line Social Security tools on their website at www.socialsecurity.gov.
Some of the things you can do online:
·
Click here to get an instant, personalized estimate of future benefits with the Retirement Estimator
·
Click here to apply for Social Security retirement, spouse's, survivors, or disability benefits
·
Click here to learn about extra help with Medicare prescription drug costs
·
Click here to request a replacement Medicare card
Identity Theft
*Please Note*: You must have Adobe Acrobat Reader installed to view the pdf files.


(Click the image to download Acrobat Reader.)
Hobbies
Chess


Internet Chess Club
Motorcycling
Check out the current legislation regarding motorcycle insurance and coverage
Bizrate.com: Online Shopping Network

Herbal Gardens: Learn about herbs, flowers, organic gardening and more from the many links gathered on this website.


Better Homes & Gardens: Click on logo
Foods, recipes, redecorating ideas, gardening, crafts, health & fitness and a special section just for kids can all be found on this site.
The Backpacker: Everything you want to know about backpacking and camping. Check out "21 things not to forget on a day hike and why."



Railserve:Click on logo
A great site for the railroad enthusiast. This site includes a huge list of information ranging from model train organizations to train photos and sound links to passenger and urban transit information foraround the world.
Kids
Bonus.com?Supersite for Kids: This site, which opens to electronic music, is full of games, contests and fun educational challenges. You have to register to play, but they post their privacy policy, which promises not to give or sell the info to anyone else.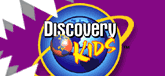 Discovery Channel Online: Click on logo
Includes feature stories, games, expeditions, a news brief section and much more.
The Great Plant Escape: Help Detective >Le Plant and his partners Bud and Sprout unlock the amazing mysteries of plant life.
HST?s Greatest Hits: Amazing photos taken from the Hubble Space Telescope.
Making Friends & other Crafts for Kids: All types of fun craft projects for kids ages 2-12.
Yahooligans: A web guide just for kids created by yahoo.

The Yuckiest Site on the Internet:Click on logo.
A unique approach to science learning includes bodily noises and goo, roaches and the worm world. Kids will love it!
NEW! Finances for Kids
Savings/ Investment Info
| | |
| --- | --- |
| | Check out a business, file a complaint or read the latest warnings and advisories on this nationwide site. |
| | Many useful government publications are now available online from the General Services Administration. |
| Consumer World | Some of the most useful consumer resources can be found on this site, from low rate credit cards and mortgages to the cheapest airfares. |
| Investment Glossary | Confused about the terminology? Here's a guide. |
| | A Guide to both Individual and Employer Savings Plans |

Questions about your 403b plan? Click Here
---
Top Apps for tracking stocks and other investments:
---
Seniors
Please click directly on logo to access the sites.

National site of the American Association of Retired Persons

A nonprofit group providing educational adventures around the world to adult aged 55 and over.
Senior.Com - provides a chat room just for seniors, "The Senior Report" and an area directory of doctors.
Sports
Click on the icon for the sport you are interested in
Travel
Use the links below to book tickets, make hotel reservations, obtain driving directions and research travel destinations.
Union Vacations

National Geographic
Webflyer - frequent flyer and hotel deals for major airlines
Travel Info on Specific Locations- Using maps, charts, reports, and relevant links, Ersys covers over 2600 US cities with detailed information on demographics, environmental factors, economic indicators, housing stats, media (newspaper, television, and radio), schools, transportation, local contacts, and much more!
TV/Movies/Books
You can get a complete listing of programming in your area simply by entering your zip code.


Complete guide of PBS programming.


A database of over 16,00 items relating tomovies, including actor's bios.


Bestseller lists, reviews and more.
Weather
National Weather Service: This award-winning site provides weather info on a local, national and worldwide basis.

The Weather Channel: This site offers the same information that is broadcast via cable TV.

Accuweather
Weather forecasts

Live Weather Images
Click on logo.

Good source for up-to-the-minute weather and climate info for every state. Includes weather summaries end storm warnings.
Page Last Updated: Dec 15, 2017 (15:38:00)