Town of Ware DPW Employees Unanimously Vote UPSEU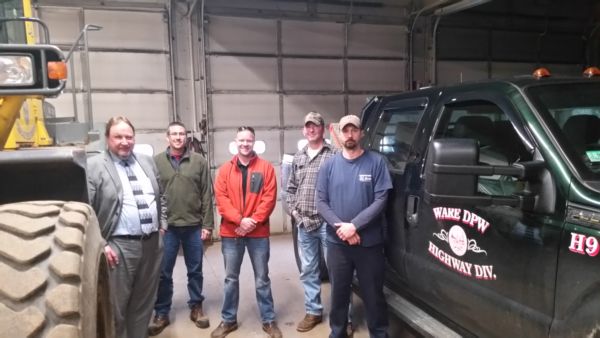 L to R: Labor Rep Roger Stolen, Unit Vice President David Comeau, Water Steward Kevin Lizak, Unit Secretary Donald Dunbar and Unit President Fred Venne.
In a Massachusetts state election held on April 17th, Town of Ware DPW employees voted to join UPSEU.
After years of Teamster representation, and learning of UPSEU's successes throughout the state, the unit decided they too wanted change and voted to leave the Teamsters.
UPSEU welcomes Town of Ware DPW unit employees!