Windsor Locks Custodians Vote Unanimously to Join UPSEU!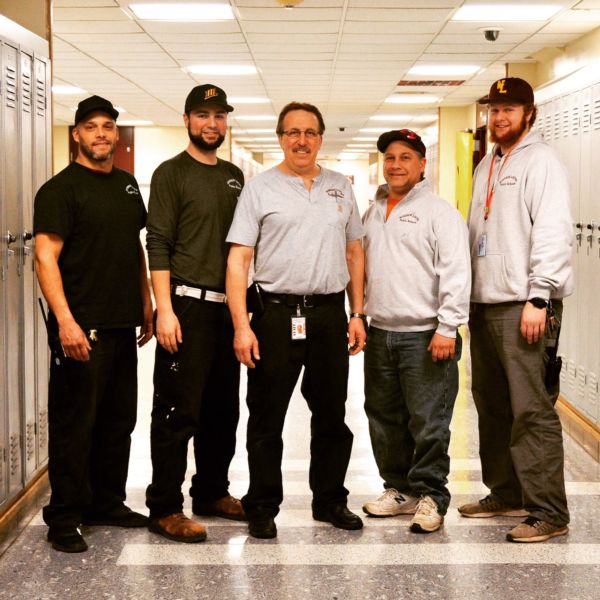 L to R: Fermain Lopez, Greg Weigert, President Guy Misenti, Ed Smalley, and Zak Weigert
Windsor Locks Custodians Vote Unanimously to Join UPSEU!
In a Connecticut State Board of Labor Relations secret ballot election, the Windsor Locks Board of Education Custodians made their decision known by voting unanimously to join UPSEU. Due to increasing concerns with their previous union's (UE 222, CILU) financial stability and lack of resources to truly advocate on their behalf, the unit began considering alternative options. After learning more about the level of representation, staffing, resources and benefits members received with UPSEU, the group made the decision to switch, and never looked back.
The Unit President of the Windsor Locks BOE Custodians, Guy Misenti, said, "We know the level of quality representation Labor Relations Representative Colleen Ezzo will provide. To have her representing us again and to receive increased resources and benefits… it is a no-brainer to join UPSEU!" We welcome this new unit and are confident that our strength and solidarity will make a difference for the members in the workplace everyday!
UPSEU welcomes the Windsor Locks BOE Custodians to the UPSEU family!