UPSEU Campaign Succeed in Saving Mahwah Jobs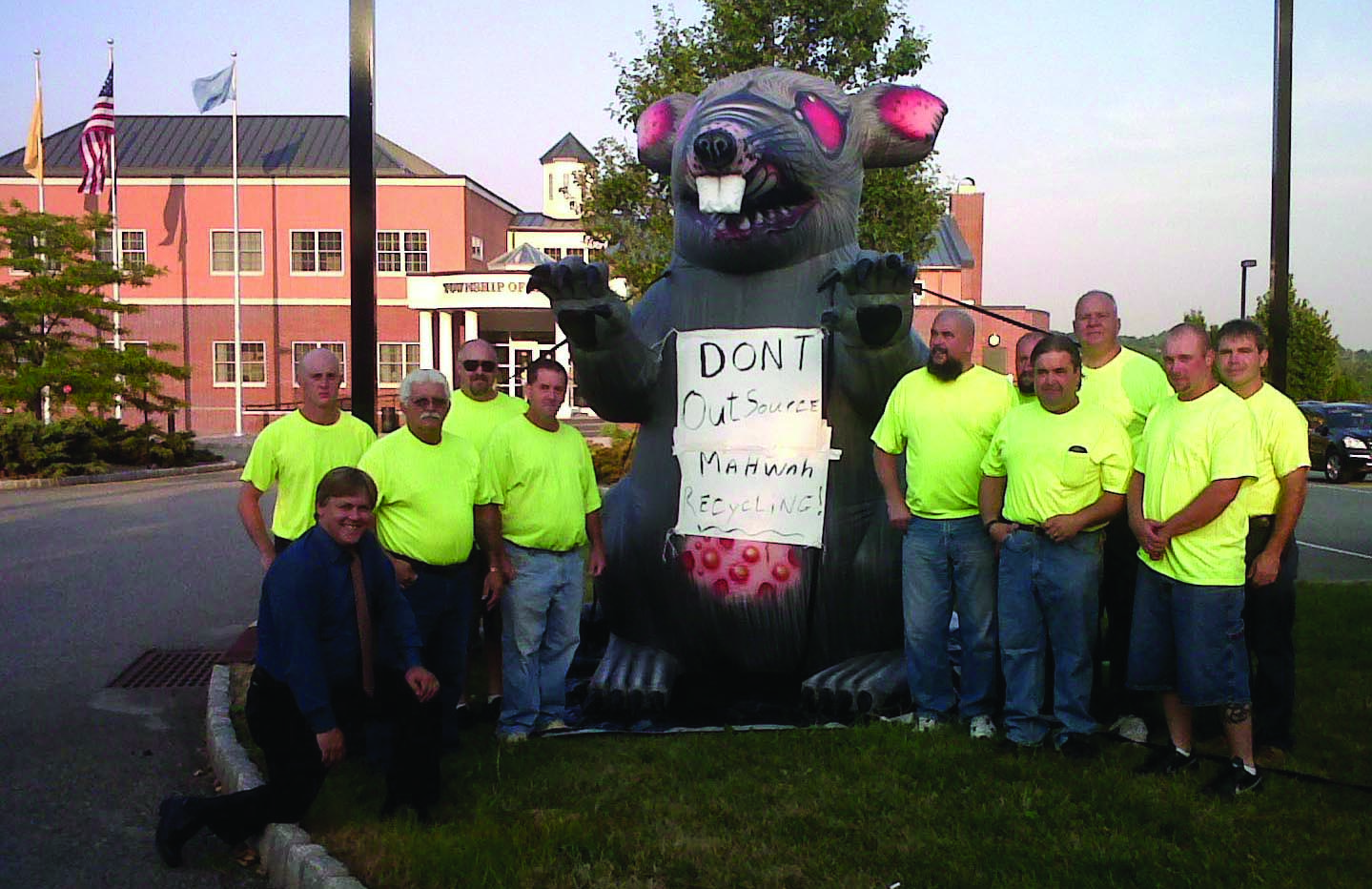 UPSEU's informational campaign against privatizing the Mahwah Recycling came to an end when the Council voted 5 to 2 to keep the recycling program in-house. The future of the township's Recycling Department had been in question following a meeting in which Mayor Bill Laforet proposed privatizing the department. More than 130 residents, including a large group of Department of Public Works employees wearing neon shirts gathered at town hall to hear the Council's opinions on privatization.
Under the leadership of Tony Simonelli, Joe Ulrich, Marc Bracciodieta and Labor Relations Representative Mark McCart, UPSEU mambers of the Mahwah Blue Collar unit organized and motivated the public, political allies, friends and family to stand against the privatization plan that would disrupt seven employees and leave four of thme collecting unemployment. UPSEU members were even joined by the Union Rat (pictured above). Using ad space, phone calls and informational leaflets, UPSEU successfully engaged the public in the conversation.
"The guys deserve all the credit. They were willing to go to bat for their co-workers, and they were also willing to put in extra time to distribute leaflets at shopping malls. Even though there were disagreements, UPSEU members stuck together and showed the administration they were one united team. I was proud to stand with them," said UPSEU's Mark McCart.
With the atate imposed 2% cap on increases in a contract year, our work isn't done, but this was certainly a step in the right direction and a relief for those four employees whose jobs were saved.
---

Click HERE for 2011 Pension and Health Benefit Reforms
(Please Note: This may take a few minutes to load)
---